Clixsense review : How to earn $300 or more with clixsense
Hello friends, today I will be talking about clixsense and how you can earn at least $100 or more from it.
Firstly what Clixsense ?
Clixsense is a "Get Paid To" (GPT) program which help members to earn money through available opportunities on their site. Their are a lot of opportunities on clixsense which you can use to earn money, as far as I am concern, it is free making money website that all newbie should join
ClixSense Review: How to Make Money from it
First thing you need to do is signup ClixSense from this link. After signup, you will receive a validation link from ClixSense.
Once you click the validation link, ClixSense will ask you to login to your account. After you login, it will ask you to add some more details in your profile like address, phone, avatar (add your image) & most important is payment method.
These below are the following way to earn with this system
1. Surveys
you can earn money with ckixsense by participating in surveys, you can earn $10 daily with clixsense surveys, sometimes you get a notification via email from clixsense, sometimes they don't send. So it is advisable to login to your clixsense account thrice a day, so that you may not miss out on any available clixsense survey opportunity.
In order to receive maximum surveys, you need to complete your Survey Profile that you can find at the top left once you click the Paid Surveys option in your dashboard as shown above. You need to give accurate information about your age, education, jobs, family, hobbies, preferences etc. so that you will receive surveys according to your profile and interest.
2. DAILY SURVEY ROUTERS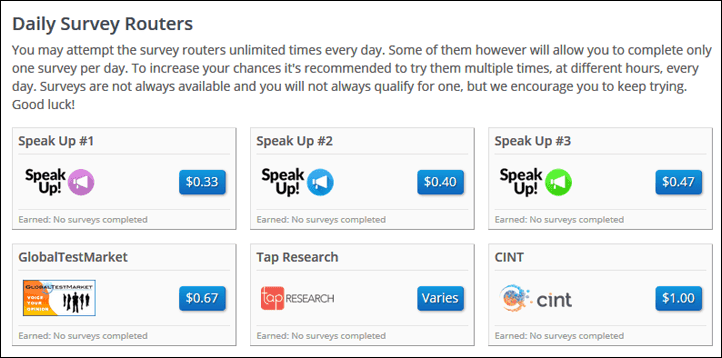 Daily survey routers are surveys where you can attempt surveys unlimited times per day. Some may allow you to take the survey only once per day, while others may have higher limit. Recommended is to keep on checking multiple times at different hours to check for available surveys. This can help you earn more with clixsense.
3. By completing different offers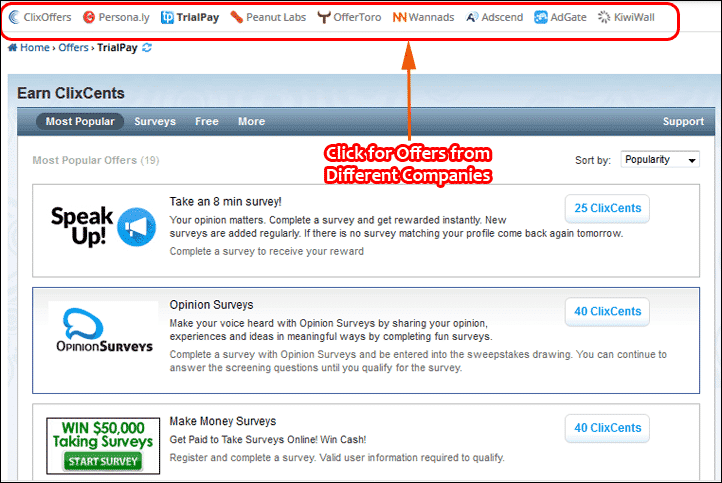 You can also earn in ClixSense by completing different types of offers. These offers are available from different types of websites. E.g. you will get paid for signup on different sites, you can earn by downloading useful apps on your mobile or similar types of offers.
There are around 9 different types of offers from 9 different companies through which you can earn ClixCents. These ClixCents will be converted to equivalent amount of dollars.
Anytime when you login to your ClixSense account, you can find number of offers from these companies. You can check the offers, understand what it wants you to do and complete the offer to get paid.
4. By completing ClixSense tasks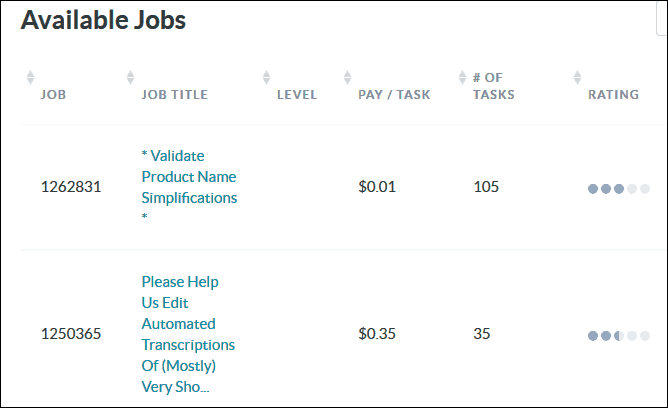 Another way to earn money in ClixSense is by completing the tasks. When you click on the 'Task" link on the top, you will find number of different tasks provided by Figure Eight, a crowdsourcing service that enables you to work on small tasks giving the opportunity to earn some extra cash.
When you click on any of the task or job given there, it will ask you to signup at 'Figure Eight' site. You can then complete the all the tasks provided by this company in ClixSense.
You can complete the tasks that you like the most and complete them as per the instructions. There is no limit on how many tasks you can complete.
You can go to the bottom of the Task page to find 'Top Task Workers'.
5. Through Affiliate Program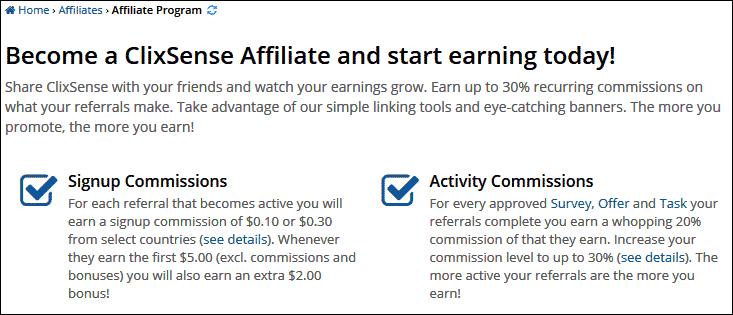 This is another great option for making money. You can earn unlimited income with the affiliate program provided by ClixSense.
You will get lifetime income from every person that you refer in ClixSense.
You will earn 3 different types of income from each of the person you refer in ClixSense.
Up to $0.3 instant income for every referral
$2 bonus when each of your referral earn $5.
For every approved Survey, Offer and Task your referrals complete you earn 30% commission.
Suppose you referred 20 people and each of your referral earn $50 monthly from surveys, offers and tasks then your monthly earning will be $50 x (30/100)=$15×20 (referral)=$300 instantly directly to your account. They pay through Payoneer, Skrill, Neteller. Once you have earned at least $10 you are able to withdraw
Are you looking for payment proofs?
Check these images below to see proof of payment…..
Apart from me, there are a lot of people making clean money from clixsense, in fact, their is someone who has earned $81,000 plus with clixsense. He has been a member since 2012, see his pic proof below
Clixsense is real and paying, so I recommend you to join clixsense today. First thing to do :
Join clixsense, register and activate your account in clixsense.
Here are some of the excellent tips that you can use to grow your income in ClixSense.
Login to your ClixSense account thrice daily and check for available surveys, offers & tasks.
Refer at least 1 person a day and explain him/her about the various earning methods in ClixSense.
Download the ClixAddon for your browser so that you will be instantly notified whenever there is any survey, offers or task available.
I am certain , you will be able to earn minimum $800 or more monthly if you work consistently without giving up in ClixSense.
So I encourage you to Join ClixSense today and start earning a better income online.

If you have any questions or comments, feel free to comment below
Clixsense review is sponsored by biz7days advert, if you have a business and you want me to talk about it simply email me ? Adverts@biz7days.com There is a fee for this service.
Legitimate -

100%

Profitable -

100%

Withdrawal -

100%
Summary
Clixsense is real and legitimate,  they have been paying since 2012. There is no risk at all with chicken and there is a lot of profit in clixsense,  so join today.